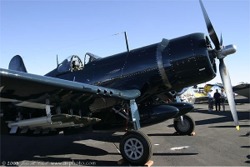 This scurvy band of misfits <g> is the CMC's jack-of-all-trades as no objective is safe from this flock. Well organized and sporting a varied array of skills, Blackbeard is the most effective in dynamic situations such as point defense and bomber escort. Count on them to get it done!
StatsTable information
---
[050] Modas - Colonel



[Blackbeard Flight Leader]
Blackbeard's newest flight leader has taken over from some of the greats within the Cutthroats and has quickly made the position his own. Modas initially established a presence in Crimson flight before joining BlueBeard. There he winged with Soca to become part of the deadly duo - driven by purpose, skill and teamwork. He continues to astonish us all with his skills and attitude. BTW... If he offers you a psychadelic toad to lick, politely refuse unless you like seeing flying polka-dotted sheep. Don't lend him your prized trout either.
Promotion History Loot from Bounties
1/22/98 Lt2 none
4/18/98 Lt1
4/18/98-present S2
11/10/98 Cpt
1/1/99 Major
1/1/00 - present Blackbeard FL
3/3/00 Lt. Col
5/8/03 Colonel
Quote: "CRUSH our enemies, SEE them driven before us, HEAR the lamentations of their women (or sheep as the case may be!)"
Favorite Aircraft: "The Spit definitely wins out here. Nothing says HELLO! to a bandit like shooting them in the face with those 20mm cannons.
They are about as subtle as a shotgun at a quilting bee."

---

[083] Yippee38 - Captain

Yippee is a fine addition to Blackbeard flight. He brought with him a killer instinct and extensive experience in Air Warrior scenarios. Now he's tearing it up in Aces High with the misfits in the Blackbeard clan. When you only have one life to live in a scenario, only the best live to fly an entire frame. Yippee is one of those pilots.
Promotion History Loot from Bounties
none
7/9/98 Lt2
5/8/03 Captain
Favorite Aircraft: "P-38. period!"
---

[102] Chance - Captain


Chance joined the Cutthroats in 2002 after being promised great wealth, finely tuned aircraft, and the finest grog in the Western Hemisphere. We told him everything is in the mail. In the meantime, this killer can be seen terrorizing the skies of Aces High (and sometimes the squadron). Look for the multiple kills in the text buffer and you'll be sure to see Chance's name.
Promotion History Loot from Bounties
5/8/03 Lt1 none
2/6/06 Catpain
Favorite Aircraft: "Anything built by Vought"
---
[104]ToknSoul - 1st Lt.

Token Soul is the Cuttroats' newest recruit turned full time killer in Aces High. He's not afraid to mix it up even when heavily outnumbered. We figure he's putting the bandits at ease before delivering that fatal shot that knocks off a wing or takes out an engine. Hardly a day goes by that Tokn isn't sweeping the skies clean of bish and knits. We also brought him in for his rumored warehouse filled with a stash of Jamaican rum.
Promotion History Loot from Bounties
7/27/05 Lt2
2/6/06 Lt1
Quote: Uttered by all Cutthroats "Tokn, Check Six!"
Favourite Aircraft: "Chance Vought F4U Corsair"
---
[019] Lemur - Colonel

The pilot once known as Legba. Skilled ACE in a variety of aircraft and a rated private pilot in real life.
This one-time Cutthroats C.O. leads with an uncommon dedication to his valiant troops. He is also one
of the most entertaining CMC's able to captivate any ready room with is off the wall humor and antics.
His undulating arms were one of the highlights at the AWCON'97... and AWCON'98.... He just may have
been the very first "Alt Monkey."
Promotion History Loot from Bounties
10/11/96 Lt1 none
10/29/96-8/10/97 S2
5/12/97 Cpt
6/20/97-4/18/98 WCO Black
12/8/97 Maj
4/18/98-8/26/98 SL Swashbucklers
7/9/98 LtCol
8/26/98-1/1/00 Col and Airboss
Quote:
Favorite Aircraft:
Bragging rights:

---